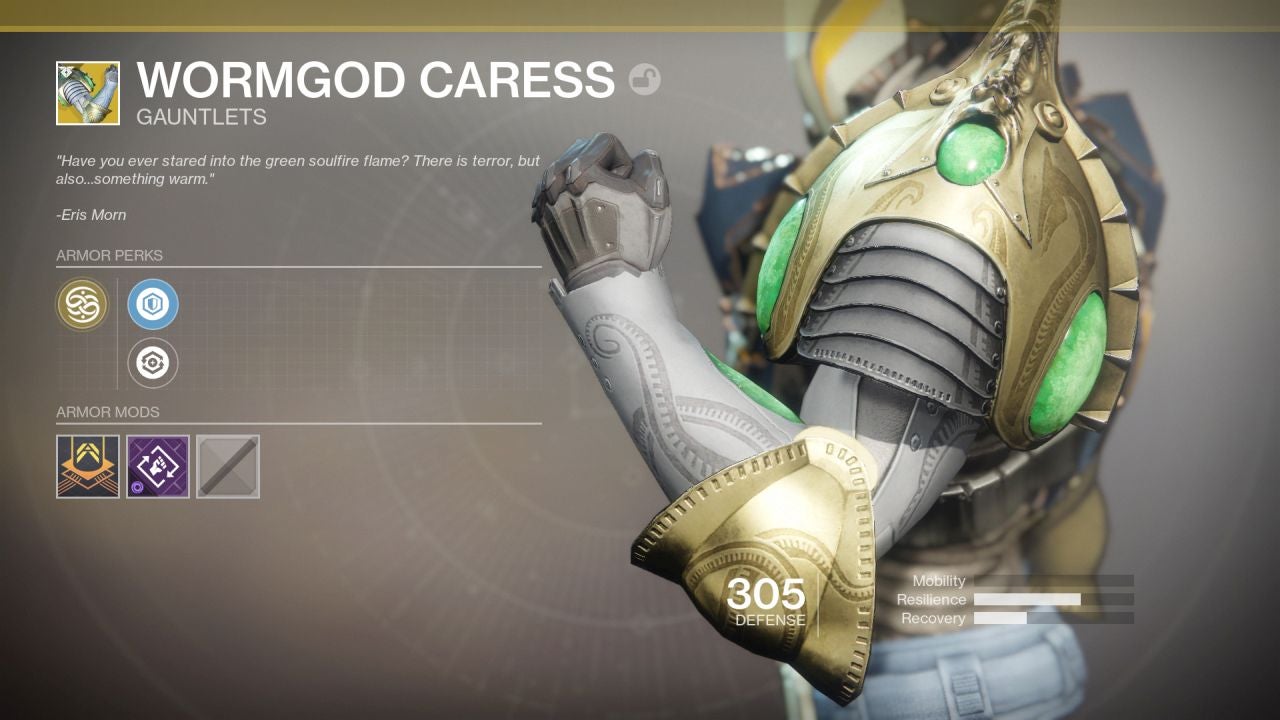 Bungie has temporarily disabled both the Hunters' Radiant Dance Machines Hunter leg armour and the Titans' Wormgod Caress in Destiny 2 after it was discovered both were conferring uninentional bonuses to players in the Crucible and Gambit modes.
Radiant Dance Machines (a new Hunter exotic) have been disabled in both the Crucible and Gambit modes because they allowed Hunters to dodge "an unintended amount of times" in the competitive modes. To put it simply, it gave Hunters the option to just dive about the arena, avoiding fire from other Guardians and gaining an unfair advantage and allowed them to charge their Supers very quickly, too.
"Due to an issue that allows Hunters to dodge an unintended amount of times in a row, we have temporarily disabled the Radiant Dance Machines Exotic Hunter leg armor in Gambit and all PvP activities," Bungie has said in a tweet.